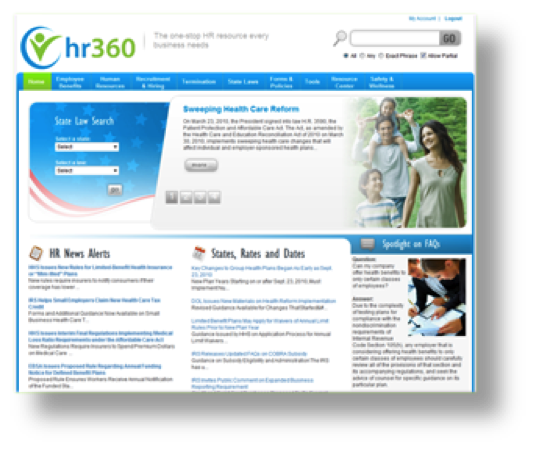 HR360 is the premier online HR library providing thousands of pages of comprehensive content, how-to guidelines and forms you need to stay compliant. HR360 covers an extensive range of topics creating a virtual mini-HR department at your fingertips. HR360 includes:
■ Employee Benefits — Federal and State guidelines and how-to information to help you stay compliant.
■ Downloadable and Customizable sample Employee Handbook.
■ Human Resource information including how to do performance reviews, interview, hire and terminate.
■ Hundreds of downloadable forms, policies and checklists.
■ Laws such as COBRA, ERISA, FMLA & HIPAA clearly explained.
■ HR Tools such as the Job Description Builder and Salary Benchmarking tool.
■ Free Downloadable federal and state posters.
NEWSLETTER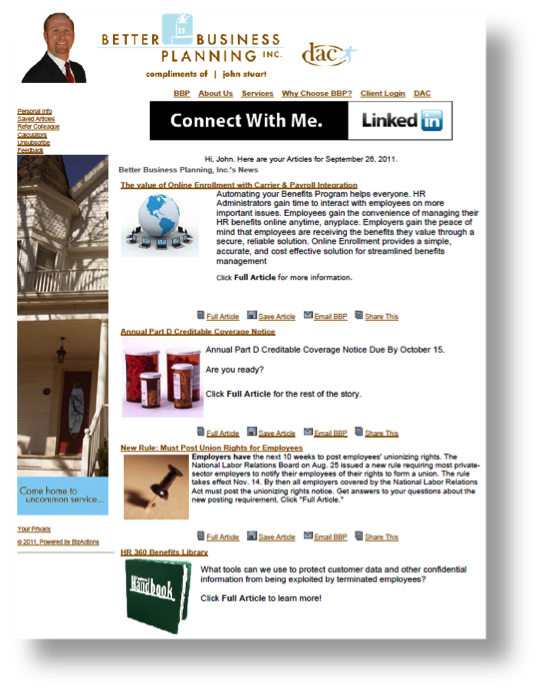 The Better Business Planning, Inc. Newsletter is sent twice monthly via email as well as upon any recent event that warrants direction or action.
Content of the Newsletter includes information on updated mandates, laws, trends and potential pitfall areas that employers can avoid regarding their Chicago insurance.